Mentions Légales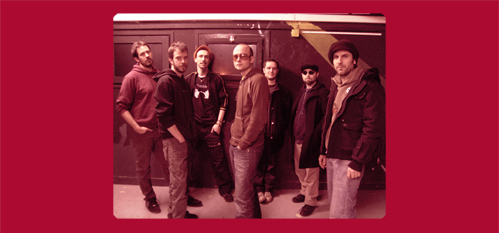 Genesis
Alma was born in 1998 from the meeting of guitarist singer Bruno and keyboardist Charles, joined soon by Jerome on bass. The group founds its current formation in 2003 with Gaston on drums, Max and his percussions and Arnaud on PA and dub effects.
Conquering The World!!!
Aware of the emergence of Eastern Europe in the European musical landscape, Alma organized in 2003 a tour in Berlin, bringing with them a bus of 50 fans. The following year they went further to Poland.
Alma is also the initiator of the « Danube Projekt »: in the framework led by the Mostar Style association (more info at www.mostar-style.net), the band performed in Slovakia, Serbia, Bosnia, Slovenia, Hungary, Croatia, Germany and Switzerland between 2005 and 2007.
Strong bonds were tied with musicians met on the spot and Alma gave a hand in bringing some of them to Paris including Fatima Spar (Austria), Mango Molas (Slovakia), Zoster (Bosnia), Jamaram (Germany)...
The French Audience
The French audience is not neglected: the musicians of Alma never cease visiting bars, squats and clubs all over Paris as well as the venues and festivals in the neighbourhood.
They travel through the whole country and take part in various festivals, playing next to legendary formations like the Wailers or bands of the moment like Dub Incorporation or the Slonovski Bal.
Today
With a live album, two SP's out, more than 250 concerts in France and all over Europe and regular appearances in the specialized media, Alma fits more than ever within the current Reggae/World Music stage.